In November 2013, a few days shy of December, I was sitting in my apartment in Hell's Kitchen feeling utterly miserable. That was the day that I knew I'd never go back to full-time management consulting and the day my the seeds for my second career were planted.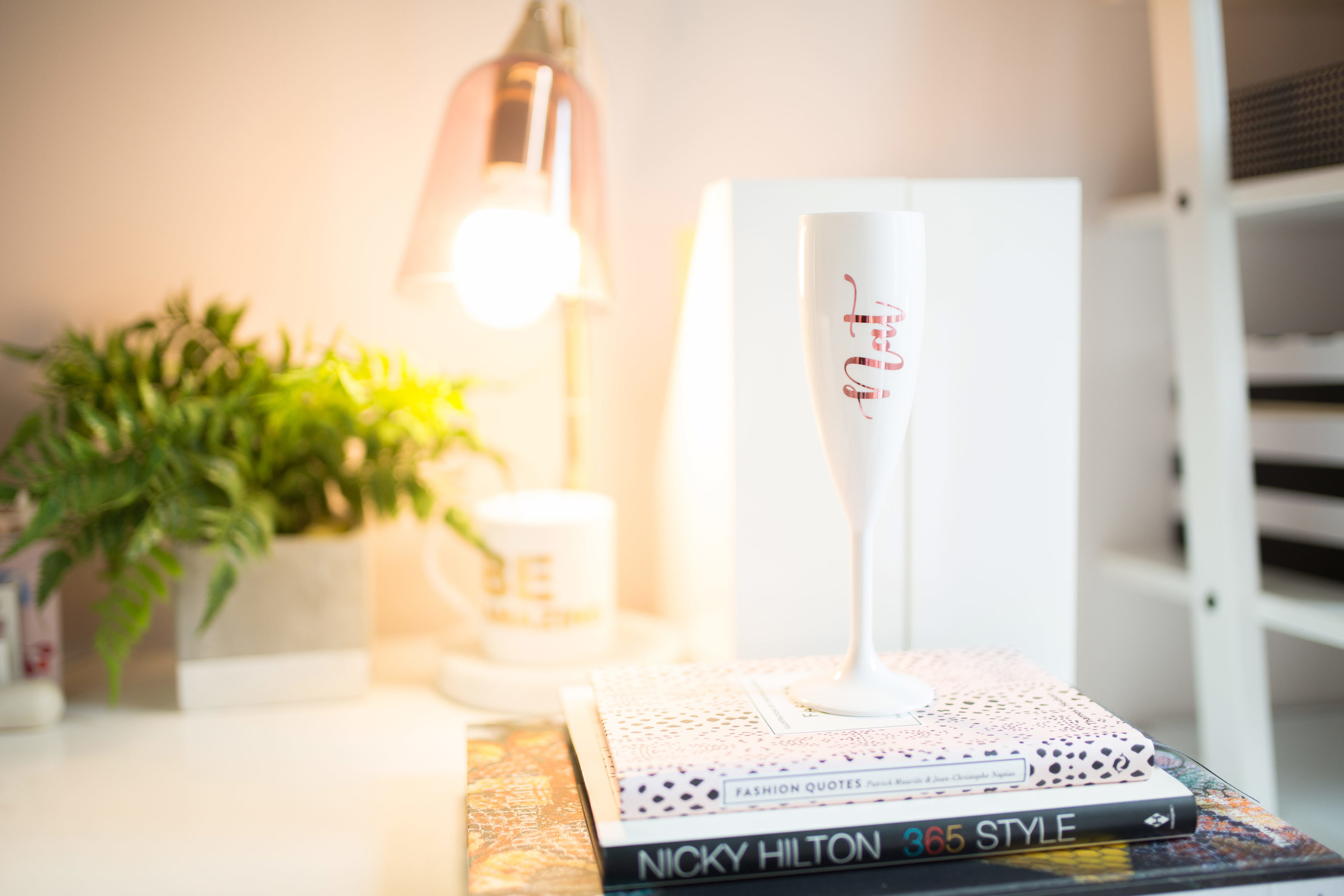 Here I was, freshly wrapping up a successful, lucrative, three-year stint at Deloitte Consulting – a big four firm I had always envisioned myself at. In my favourite city in the world, in an expensive, swanky apartment with a promotion and bonus to boot.
Theoretically, I should've been beyond happy. But here I was, sobbing away to my therapist, desperately needing to heal parts of my wounded inner child that I knew existed but hadn't realised how deep the scars ran.
In typical me fashion, the movers had come and packed up my belongings that morning, friends came to pick up bits and pieces that afternoon in between ugly crying phone calls to my therapist and at 4pm that day, I was headed to JFK for the final time, as a 10019 zip code resident.
Of course, also in me fashion, traffic was absolutely horrible. I had left it just in time, as I did all my usual weekly flights gallivanting from state-to-state for work but this time, I missed my flight. I felt another bout of tears building up inside me but I kept it together enough to pay the extra $1000 difference to get on the next flight, four hours later.
I knew that I had hit rock bottom emotionally and as my plane took off, I promised myself that this journey would symbolise a restart, refresh, relaunch of the 2.0 version of me.
MY HEALING PROCESS
I arrived in Aberdeen, Scotland – our new home in Winter. The short days, almost non-existent sunlight and complete absence of anyone I knew except my husband, acted as worthy companions to my building depression.
Each day, I gave myself a sum total of ONE task – to leave the house. Some days it was to go to the gym, something I had done for the past 20 years regularly and other days, it was to buy groceries. I managed a 50-50 success rate.
The days, weeks, months and short years that came and went since arriving to Scotland in 2013 marked some of the darkest, most difficult times in my adult life. I was so unhappy with everything, yet I didn't know exactly why I was unhappy.
I used the time to work on myself, with the help of my heaven-sent therapist, Marianne – a 72 year old lady living in Puerto Rico who taught me multiple levels of healing from my religion, psychotherapy, mindset work, hypnotherapy and neuro-based activations.
My husband, The Viking, was adamant that I find something to do during my soul searching chapter and so I toyed with the idea of going back to do a fashion design degree because a line of clutch bags was a pipe dream of mine.
Yet, the further down the fashion business rabbit hole I went, I realised how unnecessary a degree was. Rather, I felt I needed a consultant to help me fill in the gaps in my mental fashion business value chain.
In the far corner of my mind though, a persistent voice kept saying "but what if you want to go back into change management, how would a fashion stint look then" and so I put those dreams on hold and decided to follow my level-headed, pragmatic, logic-based reasoning.
I applied to do a Masters in Journalism and was told by the dean that I would be accepted immediately. I applied at Heriot-Watt and was also immediately accepted to do a Masters of Science in Business Strategy, Leadership and Change. It was aligned to my professional experience.
In the midst of all my emotional turmoil, I didn't give my second degree much thought, if I'm completely honest. The Viking found the courses, I applied, got in and went through the motions. I think I just needed something to get my mind off feeling sorry for myself.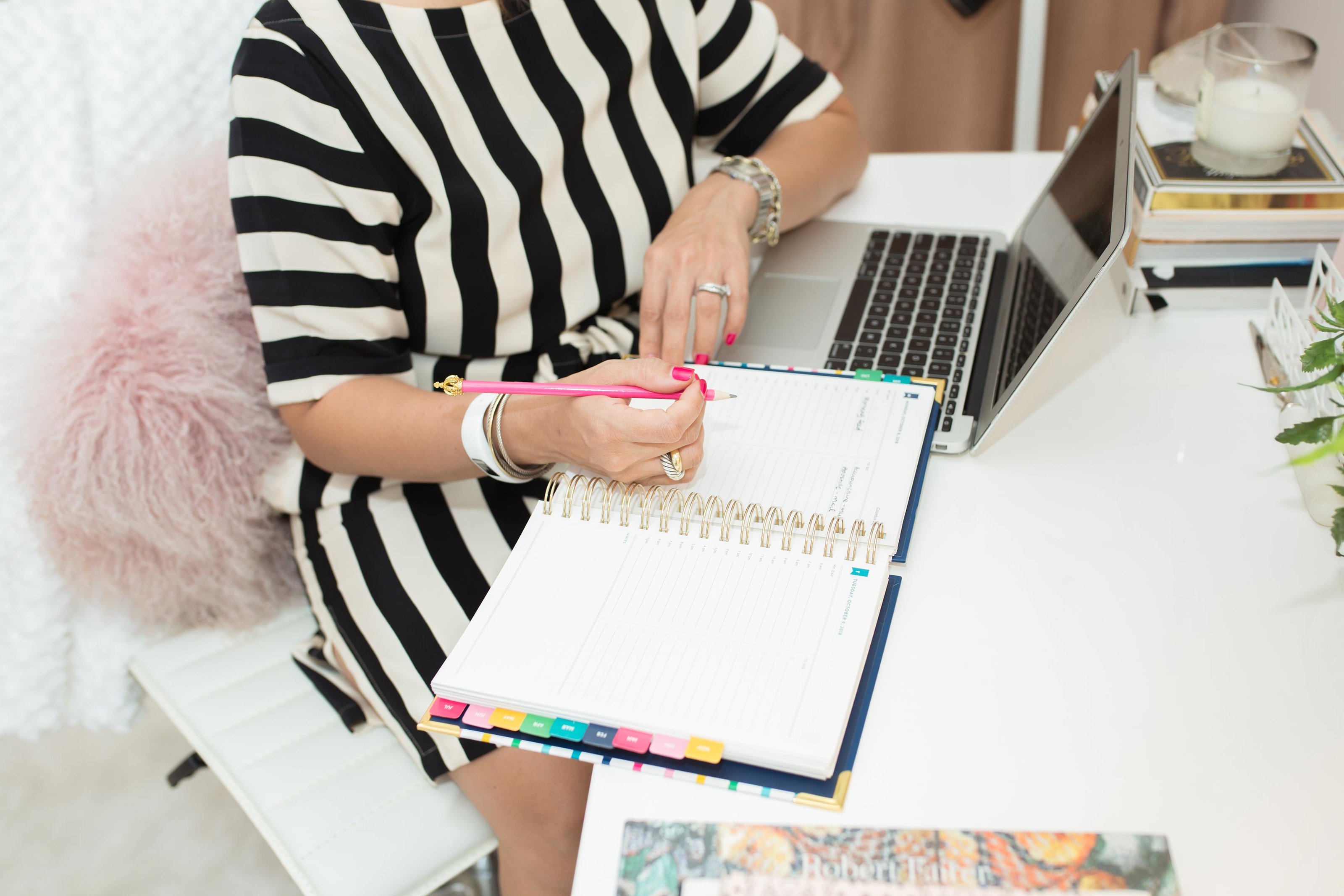 The degree was painful. There was such a huge disconnect between our theoretical educational systems and the industry practice. As an experienced professional, I rejected the teachings and so, lost interest early on.
But the long two-and-a-half hour drives to Edinburgh allowed me much reflection time. It forced me to consider how I wanted to shape my future, my second career.
EXPERIMENTING WITH SECOND CAREER IDEAS + OPTIONS
Along the way, I applied to about 10 jobs online and responded to a stream of recruiter outreach emails via LinkedIn. I never really put much effort into those applications but I was surprised at how vastly different the workplace culture was between the US and the UK.
Almost everywhere else in the world, I'd at least have been contacted for an interview because I have a strong professional profile. Yet in the UK, the networks and informal hiring procedures were much stronger than I had ever anticipated – it turns out that people hire people they know (shocking, I know).
By the time I accepted a freelance consulting role with someone I knew from my previous job in the US, I had healed myself enough to realise that it wasn't what I wanted anymore. No amount of rational thinking could convince me otherwise at this point.
It took a huge, £13,000 detour, wasted energy in applications and deep emotional healing for me to acknowledge what I had always known all along.
I knew it in 2013 but I believed it in 2018.
In retrospect, I think I simply needed the break. Thankfully, I wasn't financially dependent on a salary and was blessed with the freedom of choice and time. I met many wonderful women in that chapter of my life, travelled extensively and allowed myself almost too much room to decide.
GETTING TO KNOW MYSELF AGAIN
The biggest blessing from those five years of my life, however, was my reconnection to myself.
It was very strange to get to know yourself again after 37 years in your body but I realised that I had attached SO MUCH of myself and my identity to my career that I didn't recognise who I was without it.
I also ignored the fact that I had to mourn and grieve the loss of one of my ambitions – to make it to senior management in the corporate world. I never outwardly spoke about it or even acknowledged it myself but it was implied by virtue of what my North Star had been, for more than a decade.
In my journey of self rediscovery, I took an 'alone trip' to Kathmandu, Nepal on a yoga retreat which turned out. On that trip, I met Rachael, a Kiwi on a two-year sabbatical, two Dutch girls on their gap year and a Malaysian Indian couple aboard a flight bound for Mount Everest.
That trip woke me up from many idealistic tendencies I have about life. I arrived at the retreat location and called The Viking, crying because it was a dump. It resembled nothing of the brochure nor the description. I slept in all the clothes I had travelled in and daren't use the bathroom. But I made it through four days there and I'm proud of myself for that.
In many ways, that was the beginning of how my second career took shape. I started seeing women and my connection with each of them with more scrutiny. I became almost fixated on female bonds, be it in friendship, mentorship, relationship, peer, subordinate or employer.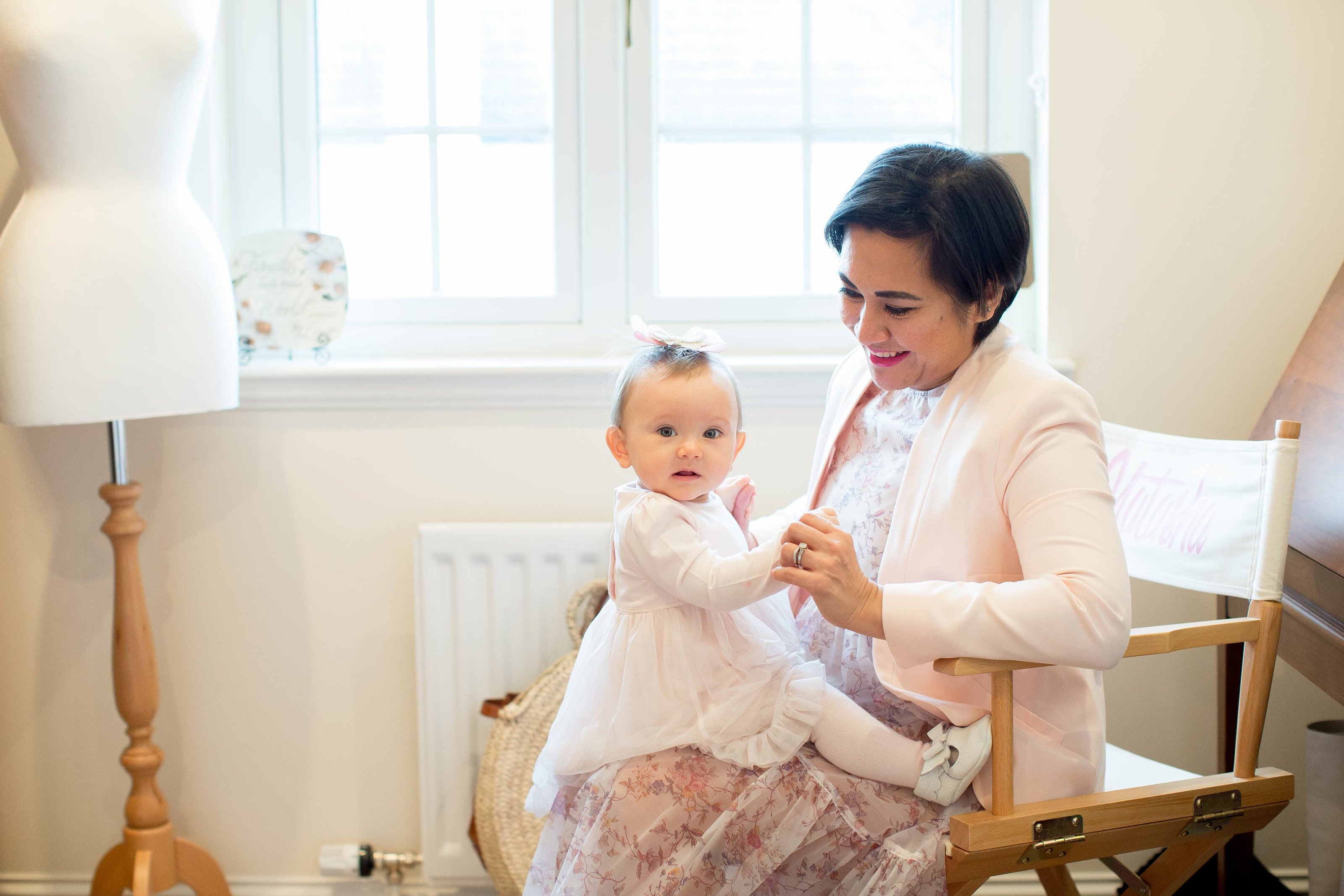 Around the time I turned 38, I did two rounds of IVF and out of that came the greatest gift of my existence, my amazing daughter – Ava Nora. I made a choice to enjoy my pregnancy thoroughly and not work.
TESTING MY BUSINESS IDEAS
However, I had formed enough of an idea in my mind of a business model I wanted to pursue in my second career. I wanted to show up as a coach or mentor and help women. This much I knew but I still struggled to find my business voice for another two years.
Along the way, I toyed around with blogs because I had blogged for years leisurely. Due to my deep passion for fashion and style, a fashion blog made the most sense. I set off on a huge, expensive, long tangent taking pictures, learning about pictures, content creation and the whole nine yards before realising that it felt somewhat pointless for me personally.
The income generated from blogs alone felt misaligned with my soul identity. I mean, did I really want to peddle fashion products online? While a part of me lit up at the idea, another part of me suffocated knowing that it wasn't my calling.
My guiding question throughout all of this time was – "will this fulfil what I want to set out to do – coach, mentor women and make a difference in their lives?"
Blogging did not fulfil this so I went back to the drawing board. I then took the essence of style and married it to the business of coaching and came up with the idea of a style or image cum confidence coach. I ran with that for a while.
I'm proud to admit that my friends and peers acknowledge this innate talent of mine, largely due to my own image and wardrobe. Yet this business did not fulfil the WHOLE criteria of my guiding question so I regrouped again.
During each of these pivots, I worked with a coach and a mastermind group. I share my experience during that time in next week's blog post. It was my coach at the time who insisted that I use my professional experience and credentials as a way to connect with my ideal client.
My coaching business could encompass everything from career, confidence, image and building a start-up but every business needs an IN and this was mine. The Careerist was born.
MY SECOND CAREER WAS BORN
In summary, my second career was born out of a period of trauma, emotional instability, pain and a deeply rooted need to want to give back so that other female professionals feeling misaligned, out of place have someone who can speak their language.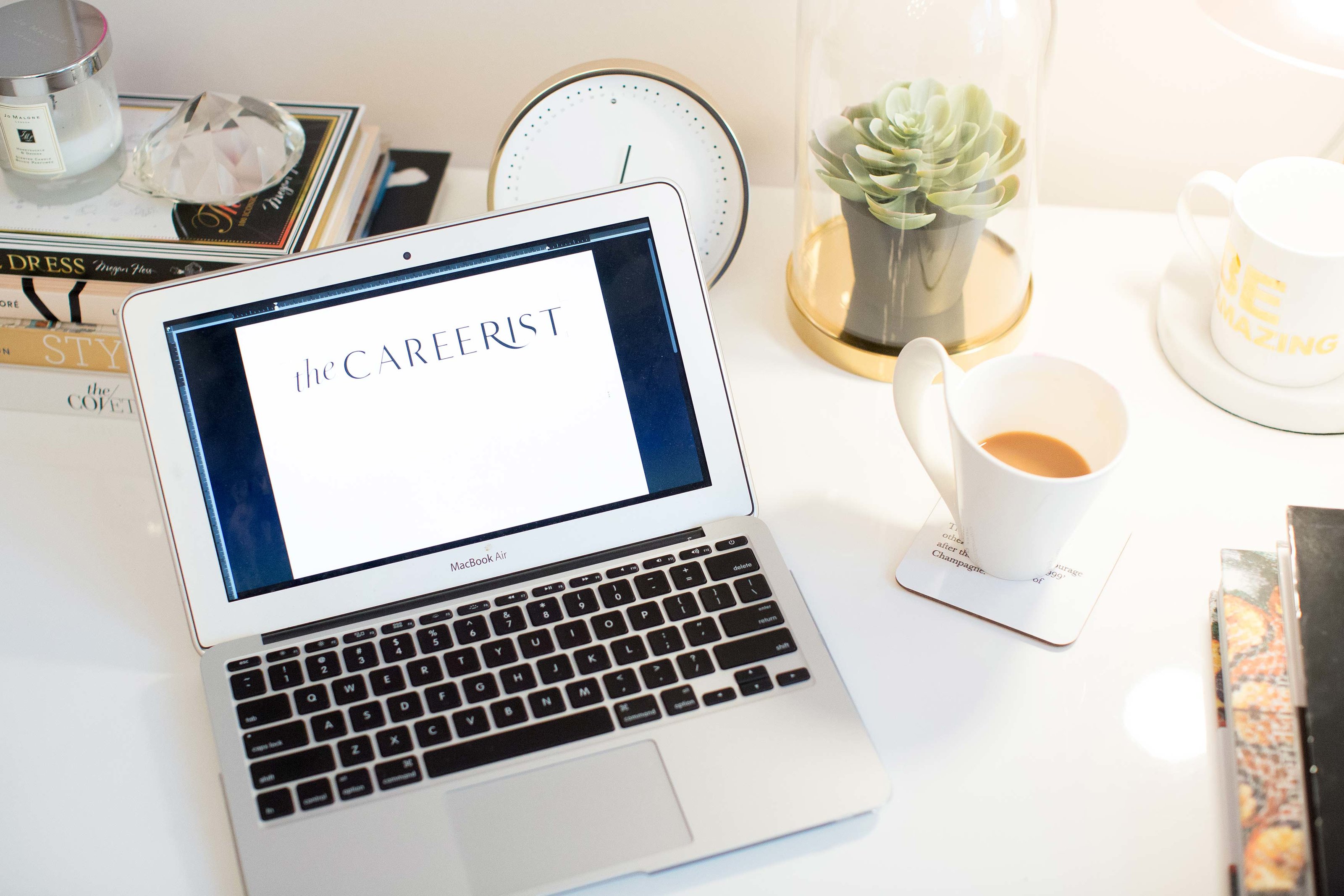 It's taken many pivots, redesigns and realignments to finally find my business voice and today, in May 2020 – I can proudly say that I'm there.
Everyone's journey is different. There's no right, wrong or formula you can follow except your deepest intuition – living an intuitive lifestyle is a huge tenet of my business ecosystem.
If you're still reading, you might be someone I'd like to help or know someone who needs my help. I'd love for you to, in either of those cases, fill in this form so we can take this chance encounter into the beginnings of a beautiful, live female connection.
For clarity, my ideal client is a women who's worked for at least five years in her life. She wants more, feels the need to do something differently but doesn't quite know how. Through our work, she discovers if she wants to accelerate her corporate rise, switch gears doing something else, start her own business. She might be in the early stages of a side hustle / becoming a female founded start-up – all of which, I'm uniquely qualified to help transform her into!
To pivotal career moments,
natasha